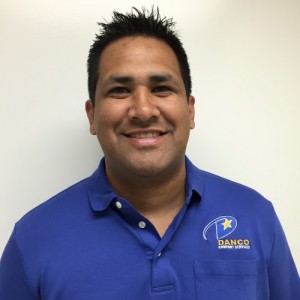 Anthony Elfrez
Comfort Consultant
3 Reviews
Air Conditioner Replacement in Moody, TX 76557
"My air conditioner was 27 years old. It finally went out during the heat wave. After 13 days with no A/C I decided I need to replace my A/C. I had no idea who to call so after numerous researches I decided on Danco. I loved the reviews. Being 72 years old I have to watch my pennies and was hoping this company was as good as some of the reviews. Well, I decided to call them and talk with them.
The first gentleman I talked with was Anthony Elfrez. I really liked Mr. Elfrez and he was so patient with me and answered every question I had which was very many questions. Mr. Elfrez checked my A/C and told me news I already knew. I need a new A/C. After talking with Mr. Elfrez, I decided to use Danco.
On Tuesday, two gentleman arrived on time. Mr.Jeffrey Hartley and his partner Trey ( I'm sorry I cant remember Treys last name) anyway, these two men got right too work. My unit I had in there before was a mess and these two fellows when they put in the new unit they put it in so neatly. Also, the outside unit looks fantastic. Normally I am a hard grader when it comes to reviews but I have to tell you, I have been very impressed with the employees who work for Danco and impressed with the work these men have done for me. If you need an A/C or heating, I believe that Danco will give you the best deal. If your looking for a good company, go Danco you wont regret it."
– Dale M.
Ductless Mini-Split Installation in Woodway, TX 76712
"I needed a mini- split a/c installed in my garage. I contacted 5 different contractors for estimates, and Danco was by far the lowest. Not only that, but they coordinated both the electrical and the attic insulation (which was included in the bid). Anthony and Timothy both did a great job – on time, as promised, perfect install. I could not have had a better experience. And no, I'm not friends with the owner – this was just an exceptional experience."
– Blain N.
Heat Pump Installation in Hewitt, TX 76643
"Danco has maintained my HVAC system for many years & recently it was time for a new system. Anthony did a great job explaining the new Trane heat pumps to help me decide which one was best for my home. Jeff & Johnathan installed the system & were very professional, efficient, courteous and respectful. They explained the new system and answered all my questions. That's why I use Danco – they deliver on promises!"
– Alan B.