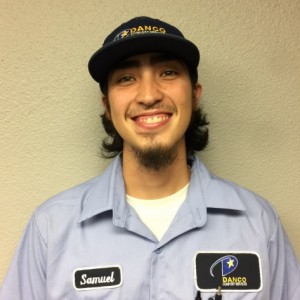 Samuel Sutton
Service Specialist
6 Reviews
Air Conditioner Installation in Waco, TX 76708
"Tim and Samuel did an excellent job installing our new air conditioning. They provided professional and courteous service and we were very pleased with the job they did."
– Mary D.
Air Conditioner Maintenance in Waco, TX 76706
"Samuel was very personable and helpful."
– Stephanie N.
Other Maintenance in China Spring, TX 76633
"We are satisfied with Samuel's service today."
– Susan B.
Air Conditioner Repair in Waco, TX 76708
"Samuel and Mitch provided excellent service and told me about everything they were doing. Love this company and the service."
– Al R.
Air Conditioner Repair in Robinson, TX 76706
Air Conditioner Replacement in Woodway, TX 76712